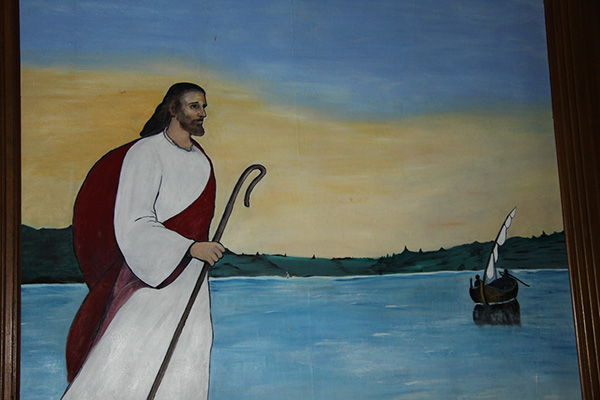 The Hicksville Church was a result of the brotherhood at the Cuba Mennonite Church having a vision of reaching the lost in the Hicksville area. The Hicksville congregation opened its doors for ministry in the early 1960's. Some of the Cuba Mennonite Church began to attend at the Hicksville fellowship to help in the outreach of the community. The first pastor for the Hicksville Mennonite Church was Henry Miller; with Ed Albrecht as its Bishop. Jesse Yoder, and John Yoder was also involved in the oversight ministries of the Church, through the roles of bishop.
Ralph Yoder was the next pastor at Hicksville. Ralph served as pastor until the late 70″s and early 80's, when he then resigned and took the role of assistant pastor. Bro. Ralph had a deep burning desire to see the lost come to Jesus. He was instrumental in starting the Summer Bible School at the Church.
Jake Schrock was called to be the next pastor. While Jake was the pastor, he along with others from the congregation was involved in a radio ministry. Jake gave leadership to the church for several years.
Steve Eicher was licensed in 1986 to the role of pastor. Steve Eicher, Eldon Delagrange as co-pastors along with three Elders have been involved in the leadership since 1986 unto the present
Mission of the Church
There have been many others through the years at the Hicksville Church who have been strategic in starting outreach ministries. On one occasion a brother of the church was relaxing one Sunday afternoon in his bed, when God called him to go to the Defiance county jail and minister to the inmates. The result of that obedience has grown into a jail ministry that several brothers oversee.
The Hicksville Mennonite Church began a building program in 1986, and was completed in 1987. A much needed facility has been greatly appreciated and used. Just prior to the building project the members expressed that once the attendance reached 200 we should look at planting a church. In 1997 the attendance has been pushing 190 to over 200 on occasion.
In Hebrews 11, the words "by faith" were used in speaking of the faithful saints. Our prayer is that in years gone by and years to come the "Hicksville Mennonite Church" will be recorded as "by faith" they built upon my word; saith the LORD!